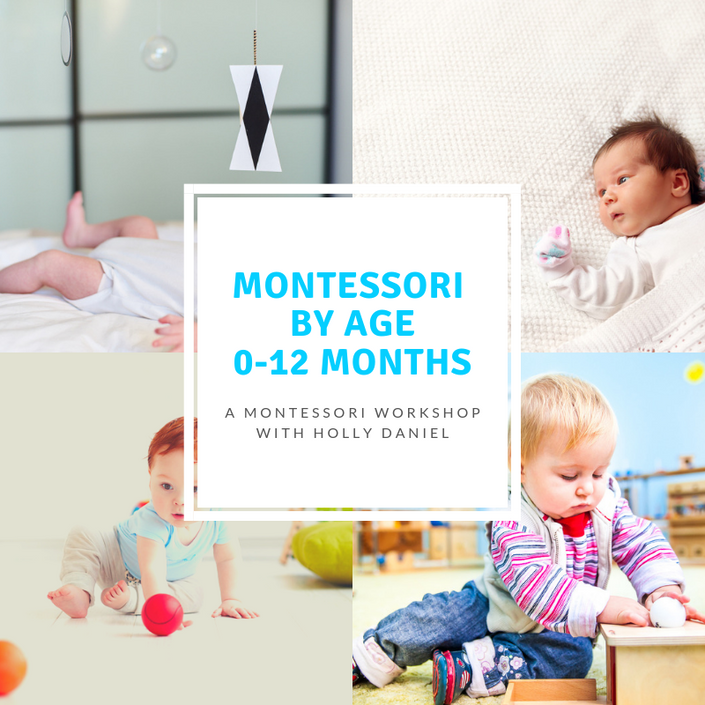 Montessori By Age: 0-12 Months
A Montessori Workshop
Ever feel like getting started with Montessori is a bit overwhelming?
You know it's EXACTLY how you want to be raising your child but for some reason you aren't moving forward.
Information overload has set in and there's too much to think about that you end up just doing... nothing.
I'm not here to sugar coat things, Montessori can be overwhelming.
That's why it's SO important to find simple tools and the right guidance to help you bring Montessori into your home.

I can completely understand how it feels when you're trying to incorporate Montessori but end up getting stuck.

How do I know this? Because I've been there, too.
We all have to start somewhere.
Since finding Montessori I've been able to create a Montessori home for my family. I've also been able to help hundreds of other parents create their Montessori homes. Working with each family to raise happy, healthy children following the Montessori method.
Your Instructor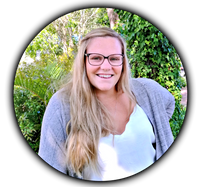 And just who am I? I'm Holly, an education consultant for modern day parents, using step by step guides to bring Montessori into more homes. I've been featured in Motherly and Montessori Rocks where I share my love for Montessori. When I'm not helping other parents I'm spending time with my family. Our love of nature and travel takes us on many adventures around the world.
Introducing Montessori By Age: 0-12 Months
A Montessori Workshop.
A simple step by step guide on how to prepare for Montessori with your 0-12 month old.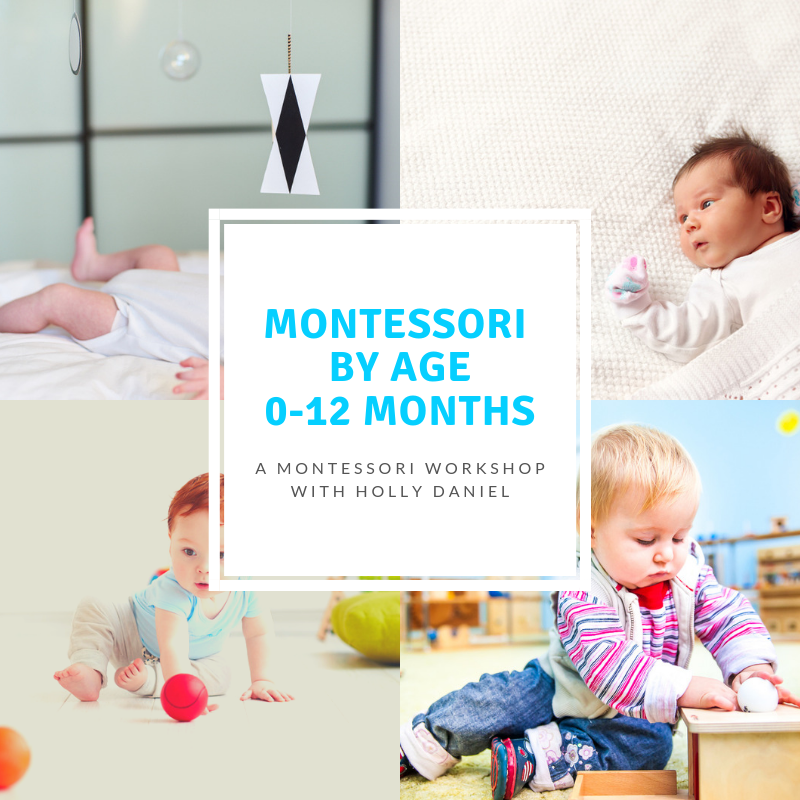 In this workshop we will be focusing on:
Preparing Your Environment
Montessori Materials
Montessori Activities
Montessori Sensitive Periods
Each of these topics will be discussed in detail. This is a very age specific workshop designed to get you started right away without feeling overwhelmed.
AND THERE ARE BONUSES!
This workshop comes with:
A Workshop Workbook
A Montessori Weekly Planner
A Montessori By Age Developmental Checklist
A Montessori By Age Activity & Material List
All to help you take the most away from this learning experience and continue your Montessori journey after the workshop is over.
It also includes the Montessori Quick Start Action Plan that can help you quickly declutter your child's overwealming amount of toys and start preparing your environment.
Your child's brain undergoes an amazing period of development in the first three years! This development is influenced by many factors, including a child's relationships, experiences and environment.

Enroll in the workshop to learn how you can support your child's development with Montessori and a prepared home environment.
"I am a 30 year nanny and homeschool teacher (my own children). I have read Montessori books in the past and base my methods on Montessori. I talk to other nannies who have the same philosophy, but I've never taken a Workshop before. This was so helpful in getting started out the right way. Very inspiring. I will share my enthusiasm with my friends and families!"
- Michelle
"To be very honest I enjoyed every part of this program, one thing that really stood out for me was how to get organized in my home and declutter."
- Corinne Austin
"This is PERFECT! This is exactly what I have been looking for. An easy access to do more Montessori at home. I have tried other ways/forums/communities and it was too time consuming! The way you package information in small age appropriate packages makes it much easier to access. THANK YOU! For making Montessori accessible for me and my family."
- Heidi Markland
Other resources can be a bit generalized but this workshop was created specifically for 0-12 months old.
This Montessori Workshop is completely unique because you'll be able to start (or continue) your Montessori journey from your child's current age.
Frequently Asked Questions
When does the workshop start and finish?
The workshop was LIVE on March 28th @ 8PM EST. You will have access to the recorded workshop so you can decide when you start and when you finish.
How long do I have access to the worshop?
You will have lifetime access to the recorded Montessori workshop. After enrolling, you have unlimited access to this workshop for as long as you like.
What if I am unhappy with the workshop?
We would never want you to be unhappy! We encourage you to let us know about any problems you might be having with this workshop but because it is a one-time recorded event, it's an "as is" product and we can not offer refunds.
Your child is growing everyday and being able to help them with their development is exactly what this workshop is about.
Grab this workshop before it's too late!
Once you click the button above you will:
1. Enter your email address and choose a password, or log in to your myTeachable account if you already have one.
2. Pay for the workshop. (PayPal and credit card are available)
3. You'll then have instant access to the LIVE workshop details!
Join us for a step by step guide to Montessori with your 0-12 month old.

STOP feeling overwhelmed and get started with Montessori TODAY!