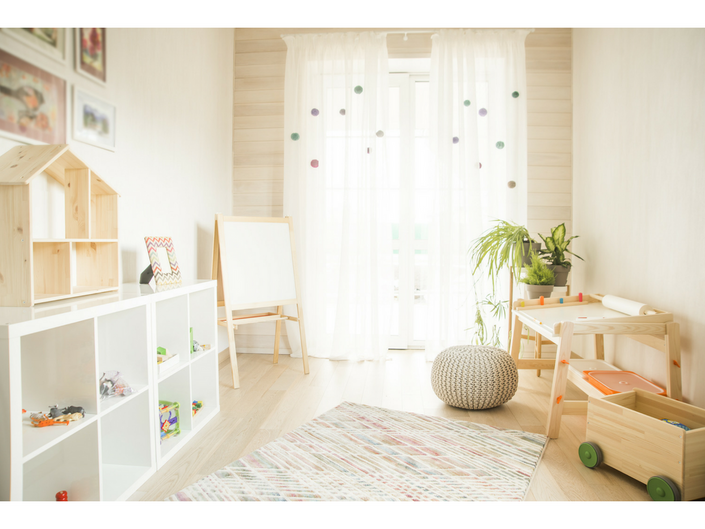 The Montessori Learning Center
Everything you need to know about raising happy, healthy Montessori toddlers.
CLICK HERE to join the waitlist and get notified when the doors to The Montessori Learning Center open!
Imagine having an independent and confident toddler who is able to make their own snacks, dress themselves and put their toys away.
Imagine spending less time yelling or saying "no" to your child and more time enjoying these precious toddler years.
And imagine being able to connect with your child more than you ever thought possible!
You've heard about Montessori and this natural parenting style is exactly what you've been looking for!
You've done some research but your head is starting to spin! You're left with so many more questions than you started with like:
What activities are Montessori friendly?
What materials are age-appropriate for my child?
How can I support my child through sensitive periods?
Why is my child behaving this way?
How do I prepare my environment?
All of these questions need answers if you're going to have a Montessori home. That's why it's so important to find the right guidance to help you and your child see all the wonderful benefits of a Montessori way of life.
I can completely understand how it feels when you're trying to incorporate Montessori but end up getting stuck.
How do I know this?
Because I've been there, too.
I had so many questions and no one to turn to. I let months go by before I finally figured out how to truly bring Montessori into my home and I wish I would have done it sooner.
Now I've been able to create a Montessori home for my family and I've also been able to help hundreds of other parents create their Montessori homes too. Working with each family to raise happy, healthy children following the Montessori method.
Your Instructor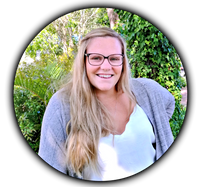 And just who am I? I'm Holly, an education consultant for modern day parents, using step by step guides to bring Montessori into more homes. I've been featured in Motherly and Montessori Rocks where I share my love for Montessori. When I'm not helping other parents I'm spending time with my family. Our love of nature and travel takes us on many adventures around the world.
Montessori is one of the most widely implemented educational approaches in the world with over 22,000 schools in 117 countries.
The Montessori movement, however, is far broader and works to assist children and their families in classrooms as well as their homes.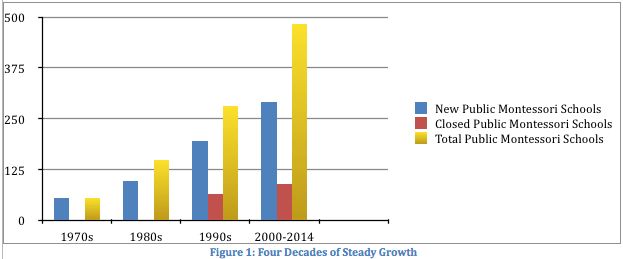 This chart shows the massive growth of Montessori schools from the 1970 until 2014 just in the U.S.
National Center for Montessori in the Public Sector. (2018). Growth of Public Montessori in the United States: 1975-2014 - National Center for Montessori in the Public Sector. [online] Available at: https://www.public-montessori.org/white-papers/gro... [Accessed 15 Aug. 2018].
Introducing The Montessori Learning Center.
With this membership you will find the training, support and coaching you need to start practicing Montessori in your home today.
Here's a look at everything included inside The Montessori Learning Center membership:
THE MONTESSORI BEGINNINGS COURSE

MONTHLY LIVE MONTESSORI TRAINING CALLS

THE MONTESSORI PDF PRINTABLE COLLECTION

MONTESSORI WORKSHOP ARCHIVES

A MONTESSORI INSPIRED LIFE EBOOK


ACCESS TO OUR MONTHLY LIVE MONTESSORI WORKSHOPS

EXCLUSIVE PRICING ON FULL HOME ASSESSMENTS

THE ROADMAP TO MONTESSORI WITH YOUR TODDLER
The membership includes MONTHLY LIVE WORKSHOPS to ensure you are getting all of your Montessori questions answered as your child continues to grow older.
AND THERE ARE BONUSES!
Sometimes it's just easier to ask an expert. That's why I've included a FREE MINI HOME ASSESSMENT with this membership!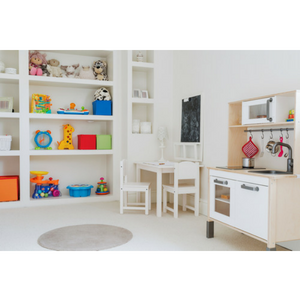 What is a home assessment?
It's the chance to show me pictures of your home and get expert advice on how to bring Montessori into your home. Being able to have an open line of communication with me to help you prepare your environment will be priceless when just getting started with Montessori!
This full service is normally $197 so don't miss your chance to grab this bonus before it's too late!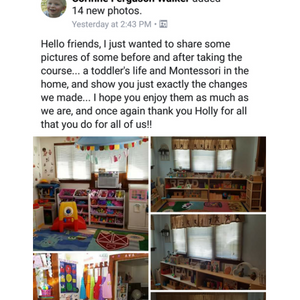 If you're ready to stop researching and start practicing Montessori, The Montessori Learning Center is your answer.
With monthly live workshops you will be able to focus on age-appropriate Montessori resources that only take an hour to consume. The rest of your time will be free to spend engaging with your child and growing an independent toddler.
"This is PERFECT! This is exactly what I have been looking for. An easy access to do more Montessori at home. I have tried other ways/forums/communities and it was too time consuming! The way you package information in small age appropriate packages makes it much easier to access. THANK YOU! For making Montessori accessible for me and my family."
- Heidi Markland
"To be very honest I enjoyed every part of this program, one thing that really stood out for me was how to get organized in my home and declutter."
- Corinne Austin
"Thank you for putting together this wonderful workshop! It was very informative."
- Nataliya
"Very resourceful and insightful. You summed it up very simple and made it sound like I can do this. I love the way you explained it in each chapter simple and to the point and using examples really made me want to learn more about Montessori."
-Yolande

Frequently Asked Questions
When can I access The Montessori Learning Center?
As soon as you become a member you will have full access to The Montessori Learning Center. This includes all courses, video trainings, workshops, upcoming workshops, and bonuses.
How long do I have access to The Montessori Learning Center?
You will have access to everything in The Montessori Learning Center as long as you are a member. If you cancel your subscription you will no longer have access to anything inside the membership area.
What if I am unhappy with the subscription?
We would never want you to be unhappy! If you are unsatisfied with your purchase, contact us within the first 30 days and we will give you a full refund. In addition, you can cancel your subscription at any time throughout your membership with no penalties.
Montessori isn't going anywhere. In fact, it's only growing in popularity.

Your child on the other hand, is growing everyday. Don't wait to bring Montessori into your home.
When you join The Montessori Learning Center today you'll have INSTANT access to all of our BEST Montessori resources!
"I really appreciated and enjoyed learning more about Practical Life and the theory behind it. I'm fairly new to Montessori and love learning about how to incorporate it more in my home for my 18 mo daughter. There were many great ideas to get started on, and I love the added Quick Start Action Plan too. Thanks!."
"I really enjoyed this workshop. I love that it was online and I could watch, listen and take notes in the comfort of my own home (bed). The content was very useful - I mainly work in the Montessori primary age group (3-5 years) but I do some work with child care centers with infants and toddlers and the insight into appropriate materials to use with the younger children was very valuable to me. Thanks very much! Looking forward to the next one"
Once you click the button above you will:
1. Enter your email address and choose a password, or log in to your myTeachable account if you already have one.
2. Pay for the membership. (credit card options are available)
3. You'll then have instant access to The Montessori Learning Center!
There is absolutely, 100%, NO RISK in joining The Montessori Learning Center. If you are unsatisfied with your purchase, contact us within the first 30 days and we will give you a full refund.

Don't regret waiting too long to get started with Montessori.
Join The Montessori Learning Center today and start seeing the benefits of a Montessori home tomorrow!