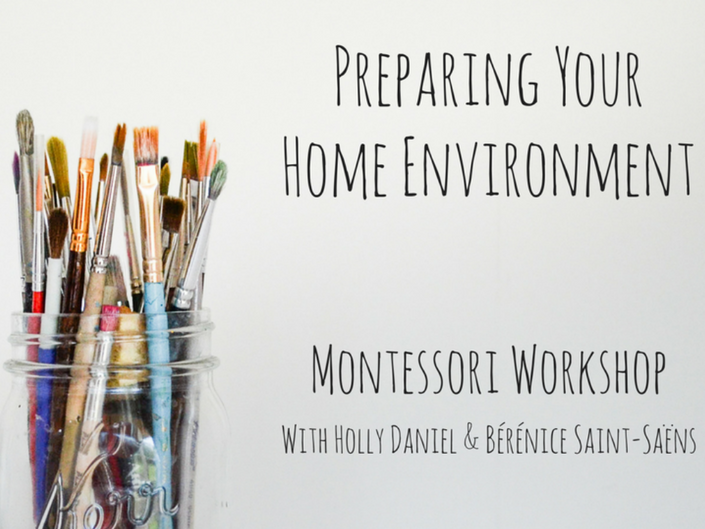 Preparing Your Home Environment
Montessori Workshop
So you've heard of Montessori and you're ready to dive in!
Now what?
You've tried setting up your home but you don't know where to start. Without guidance you're left feeling confused and stressed out about creating a Montessori home.
Finding the right resources will help you bring Montessori into your family home with ease.

Ready to make Montessori at home doable?

I can completely understand how it feels when you're trying to incorporate more Montessori but end up feeling like you're failing.

How do I know this? Because I've been there, too.
We all have to start somewhere.
Since finding Montessori I've been able to create a Montessori home for my family. I've also been able to help hundreds of other parents create their Montessori homes. Working with each family to raise happy, healthy children following the Montessori method.
Your Instructor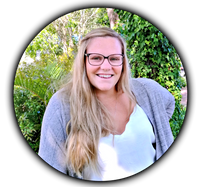 And just who am I? I'm Holly, an education consultant for modern day parents, using step by step guides to bring Montessori into more homes. I've been featured in Motherly and Montessori Rocks where I share my love for Montessori. When I'm not helping other parents I'm spending time with my family. Our love of nature and travel takes us on many adventures around the world.
Introducing the Montessori Workshop,
Preparing Your Home Environment.
A step by step guide designed to walk you through the process of setting up your home for Montessori.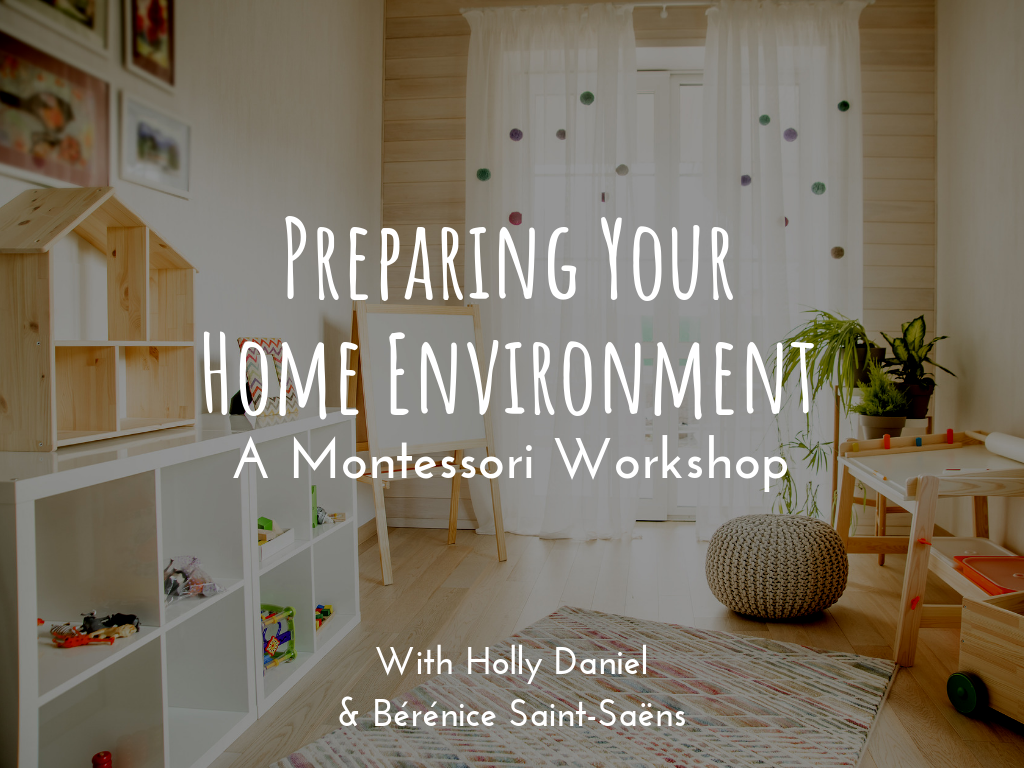 In this LIVE workshop we will be focusing on the 3 stages of the home environment:
Birth to 5 months
5 months to 12 months
1 year to 3 years
In each age group we will be focusing on 4 main areas:
Area for sleeping
Area for feeding
Area for physical care
Area for movement/work
Having each of these Montessori spaces set up correctly in your home is very important. Helping your child to gain the independence and confidence that stays with them throughout their lives.
AND THERE ARE BONUSES!
This workshop comes with a Workshop Workbook to help you take the most away from this learning experience and continue your Montessori journey.
It also includes the Montessori Quick Start Action Plan that can help you quickly declutter your child's overwealming amount of toys.
Life is busy. We know that.
We created this Montessori workshop, to quickly and efficiently give you the guidance you need in setting up your Montessori home environment.

"This is PERFECT! This is exactly what I have been looking for. An easy access to do more Montessori at home. I have tried other ways/forums/communities and it was too time consuming! The way you package information in small age appropriate packages makes it much easier to access. THANK YOU! For making Montessori accessible for me and my family."
- Heidi Markland
"To be very honest I enjoyed every part of this program, one thing that really stood out for me was how to get organized in my home and declutter."
- Corinne Austin
"Thank you for putting together this wonderful workshop! It was very informative."
- Nataliya
"Topics are presented in a simple & straightforward manner, such that (for an overwhelmed parent trying Montessori for the first time), Montessori at home is actually doable."
- Margaret J.
This Montessori Workshop is completely unique because it includes every aspect of setting up your home Montessori style!
Frequently Asked Questions
When does the workshop start and finish?
The workshop is LIVE February 28th at 8pm EST. Workshops run anywhere from 60-90 minutes. This workshop will be recorded so you can decide when you start and when you finish.
How long do I have access to the worshop?
You will have lifetime access to this Montessori workshop. After enrolling, you have unlimited access to the recorded workshop for as long as you like.
What if I am unhappy with the workshop?
We would never want you to be unhappy! We encourage you to let us know about any problems you might be having with this workshop but because it's is a one-time recorded event, it's an "as is" product and we can not offer refunds.
Your child is growing everyday and being able to help them with their development is exactly what this workshop is about.
Grab this live workshop before it's too late!
This course is not open for enrollment.
Once you click the button above you will:
1. Enter your email address and choose a password, or log in to your myTeachable account if you already have one.
2. Pay for the course (PayPal and credit card are available).
3. You'll then have instant access to the workshop!
Ready to make Montessori at home doable?!

This course is not open for enrollment.